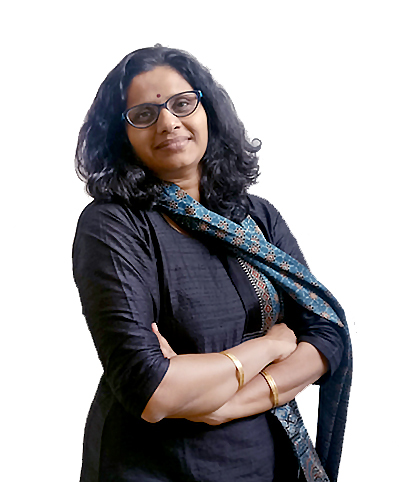 Geetanjali Malshe Sharma
Senior Consultant
Helps companies in improving organizational productivity through robust HR systems/ processes, social media strategy, internal communication and employer branding.
Expertise:
HR Strategy, HR Systems Design and Implementation, Employer Branding.
About Geetanjali
Geetanjali is based out Pune. She has over 16 years in HR across multiple industries, worked in organisations of different evolutionary stages and with multi-generational workforce. She enjoys most working with start-ups and mid-sized companies who are at the cusp of scaling up. 'Rome was not built in a day' is the mantra she operates on. Organisation building is a long-term process. It needs tending, shepherding and nurturing and she is ready to invest all efforts in doing that.
She has consulted with organisations in diverse fields of HR. Few of her assignment include  compensation restructuring for an IT company, conducting compensation benchmarking surveys and developing Performance Management System for a heavy machines company, designing an HR policy manual for a medical equipment company, leadership pipeline hiring for a crop sciences company, conducting balanced scorecard workshops for a large scale multinational bank.
An alumni of Symbiosis Institute of Management Studies, she started her career on the shop floor of Eaton as a Management Trainee. She went on to work with Dun & Bradstreet and Tata Business Support Services. Marriage and children brought multiple career breaks and restarts, and that led her to move from full–time jobs to full-time consulting.
Geetanjali is a person with multiple interests, she is an avid reader and a creative thinker. She loves the outdoors and indulges in a bit of quilting and needle work. She is also a writer at heart and a trained mountaineer.