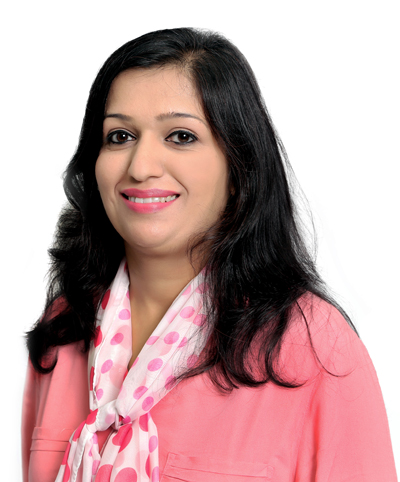 Gunjan Kapoor
Senior Consultant
Gunjan has been effectively managing Finance Portfolio including Fund and Payroll Management at Potentia.
Expertise:
Finance Portfolio, Cash Flows, Fund Management, Vendor Payments and Payroll Management.
About Gunjan
Gunjan is a Senior Consultant at Potentia's Hyderabad office. She manages the Finance Portfolio including Fund and Payroll Management at Potentia.
A seasoned professional over 13 years of experience in various aspects of Banking with strong focus on customer service coupled with adherence to regulatory requirements made her a valuable contributor to the organisation in the various roles she performed across functions. She has successfully managed client interactions both at strategic and operational levels during her tenure with BNP Paribas Bank.
Managing multidisciplinary interactions in complex process flows to solve business problems for the organisation has been her ongoing endeavour. The solution to these challenges and the subsequent benefits realised, are the key drivers that motivate her at work.  She has been able to successfully maintain a delicate balance between two contradictory forces viz. maniacal focus on Process Orientation within TAT and people/team constraints.
Gunjan firmly believes that you can bring out the best in people working with you by considering them a friend before colleagues. Aligning their aspirations with organisational goals is the mantra she thrives on. Gunjan is a fitness enthusiast and loves to travel and explore new destinations with family. Lives in Hyderabad.