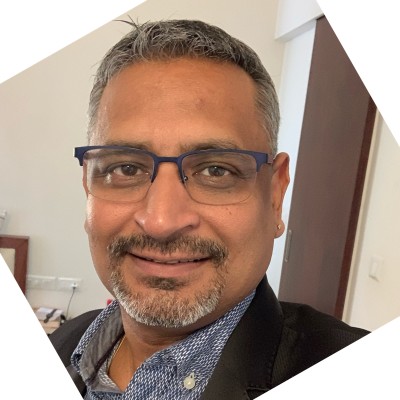 Kishore Gandhi
Organization Relationship Systems (ORSC) Coach, Talent and Organization Effectiveness Curator
Partners with organizations to discover and capitalize potential for growth with effective human capital management strategies, creating an enabling culture that drives business performance.
Expertise
Executive Coach, Partner in driving effective Organization and Talent development strategies to enhance business performance.
About Kishore
Kishore focuses on 4 key areas of an enterprise in his Consulting and Coaching – People, Systems, Processes and Business performance. He believes that these four core elements, when curated lead to a thriving Humanistic System.
With prior entrepreneurial stints in Sales, Marketing and Freelance consulting, Kishore co-founded Advaya Humanistic Systems Private Limited in 2013 at Bangalore. The company consults with Client Systems to enhance their business performance through design and deployment of effective human capital management strategies. Their services include Strategic Human Resources Management advisory, Organization effectiveness solutions, Executive and Leadership Team Coaching, Talent development programs.
In 8 plus years, Kishore and his team have delivered several programs enhancing organization effectiveness and leadership capabilities in teams, led Organizational transformations. The team has designed and delivered Culture change initiatives, Management and Organization Development, Train the Trainer and coaching. Team Advaya works across enterprises in corporate, public sector and social development.
Kishore's deep commitment to develop people capabilities in systems has directed his professional journey an entrepreneur in Talent and Organization Effectiveness Consulting. He is an accredited Human Process facilitator and ORSC Coach. Kishore has also served as Staff in Group Relations Conference (Tavistock model).
An emphasis on action learning to effect behavior change in people and systems, Depth Psychology and Dialogic Organization Development principles are consistently reflected in his consulting work.
Accreditations
Executive and Organization and Relationship Systems (ORCS) Coach,
Professional Member of Indian Society for Applied Behavioural Sciences (ISABS), India partner for NTL, US.
FIRO-B, MBTI; Drexler-Sibbet Team Performance System (USA).