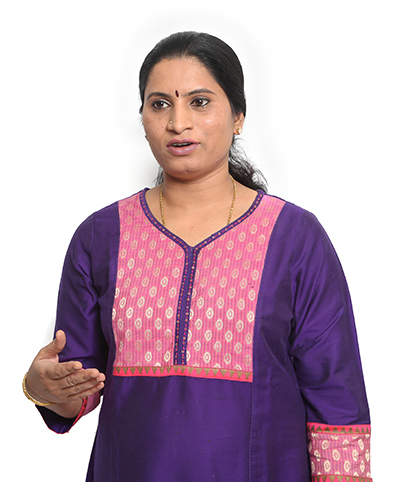 Madhavi Kashipuri
Senior Consultant
Domain expert for technology solutions and HR Policy architect
Expertise:
HR Systems & Processes, HR Policies, HR Analytics, Compensation Management, HRMS
About Madhavi
Madhavi is a Senior Consultant in Potentia's Hyderabad Office. Since joining Potentia in 2008, she has worked with clients across locations and industries. Articulation of HR policies, compensation restructuring, HR Analytics, HR process documentation, HR audit, multirater surveys and employee engagement surveys are few of the areas of her expertise.
She has worked with startups in setting up their HR systems and processes leading to efficient HR operations. Madhavi has studied and analyzed HR Policies for several industries, created benchmark HR policies/ practices and have supported in HR policy articulation for organization across telecom infrastructure, banking, ITES, pharma, FMCG and consulting services industries.
Madhavi is a business management graduate with over 24 years of experience. Prior to joining Potentia, Madhavi has worked with organizations like Tata Business Support Services as Manager-HR, Scope International Pvt. Ltd as Senior Analyst, Spry Resources Pvt. Ltd as HR Coordinator. Perfection, adaptability and constant desire to learn are her key strengths.