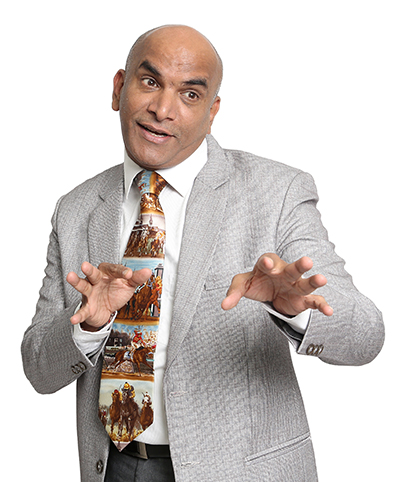 Suresh Srinivasan
Enthusiasm Specialist
Transforms individuals and organizations by motivating them to explore, identify and unlock their true potential.
Expertise
Learning interventions, founded on a backdrop of thought-provoking humor, designed to increase enthusiasm, motivation, ownership, accountability & positivity in life through experiential learning.
About Suresh
Adjudged the no. 1 trainer in Asia-Pacific, South Africa & Australia for two consecutive years by Dale Carnegie, Suresh's lineage as a renowned international motivational speaker is acknowledged and appreciated across the globe. With over 35 years of experience in the sales and leadership arena, Suresh has trained over 70,000 people across 140+ corporates worldwide.
Suresh's sessions have a unique and powerful impact on the bottom line and employee effectiveness of organizations. His programs, apart from being thought-provoking, are a harbinger of energy and combine laughter with elements of deep introspection. Using examples & anecdotes from his own personal and professional experiences, Suresh effortlessly connects with individuals to fuel them with renewed confidence and empower them to face their challenges. His messages are simple principles of life wrapped brilliantly and made unforgettable & palatable. Participants feel inspired by Suresh and relate to him in a very special way.
A Bengaluru resident, Suresh enjoys watching the sunrise over a cup of coffee, playing table-tennis, and loves to make rasam.