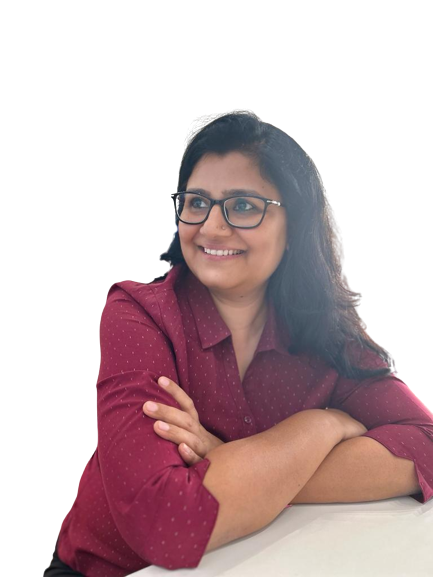 Faakhra Siddiqui
Consultant & Trainer
Supports Organizations to develop and nurture young talent. She helps frontline staff and new managers to enhance their communication capability, business presence and overall capability to lead self and others.
Expertise
Communication Skills, Presentation Skills , Executive Presence, Habit Building and Inner Transformation
About Faakhra
Faakhra has always been deeply curious about how to live life well and reflect its full glory. This passion has led her to explore various philosophies, study psychology and sociology. She has travelled and met some amazing individuals who have enriched her life immensely. Even though she considers herself a forever student she loves sharing her ideas, insights and experiences with people. She is a trained facilitator. Her focus has always been on an inside-out transformation. She dominantly works with IT/ ITES companies and individuals.
She specialises in topics such as self-introspection, inner transformation, executive presence, communication and building effective habits; while doing this she leaves participants with insights on how to live a life that is expansive and  develop a sense of purpose. She has worked extensively in the IT/ITES area helping young frontline executives and managers build confidence, communication capability and self-belief. Her strong intuitive capability is a strength she capitalises on.
With a thirst to do more she has dabbled in different areas, starting off her career with work on young adults, she went on to be a founder of Mitti Se; a venture that offers sustainable daily use products. She is a healer, trainer, coach all roped in one. Meditation and deep self-work allow her to live a fulfilling life and balance her various passions.